Anushka and Nagarjuna become red hot!
Sat 07th May 2011 02:59 PM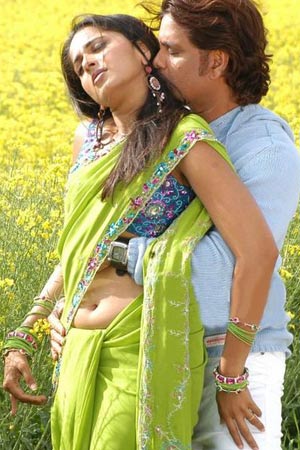 The special intimate relation shared between Nagarjuna and Anushka is a spicy subject for ever. The hot seductress was a good 'friend' for stylish Nag from long time. Their relation is upset with the IT raids conducted few weeks ago where Anushka has become a scapegoat just for the sake of Nag. Then on Sweety maintained distance from her old friend to see that her name isn't maligned further.
Even there were media reports later that Nag visited Anushka in Bangalore privately to rebuild the relation. Though something was brewing between them but nothing was clear. Finally Nagarjuna is known to have planned a Switzerland trip with Anushka in the name of shooting for 'Damarukham' with an intention to patch up the old misunderstandings. Reliable sources report that in entire trip, Nagarjuna was successful in bonding with Anushka again and the sultry lady has forgiven him forever. Finally, the hot pair has become red hot now.
Tags:
ANUSHKA
NAGARJUNA
FORGIVES
EXCUSED
IT RAIDS
SWITZERLAND
TRIP
DAMARUKHAM
5
Latest