Is Varma feared of Raviteja?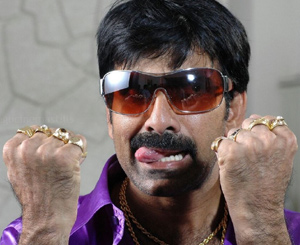 Very rarely do we see Ramgopal Varma missing the release date of his film. During the starting days of 'KSD Appalraju,' Varma announced that his movie would be released for Sankranthi season as a special gift for Telugu movie lovers. It is official now that 'Appalraju' is postponed to February for reasons unknown.
Here is an internal market talk that Varma doesn't want his movie to take on 'Mirapakay' of Ravitjea for sake of their personal relation. Even director Harish Shankar admires Ramu and the bonding between both of them is very strong. Not to spoil the result of both the movies by competing themselves, Varma has postponed the release. Never the less, some say that Varma's fear on Raviteja's mass image is the reason for 'Appalraju' running away.
Tags:
APPALRAJU
POSTPONED
RAVITEJA
MIRAPAKAY
RELEASE
RAMGOPAL VARMA
HARISH SHANKAR
5