Is Puri making fun of Rana for Ileana?
Sun 02nd Jan 2011 03:17 PM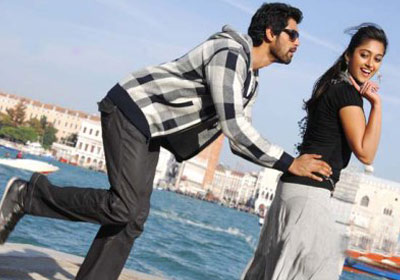 The handsome hunk of Tollywood is Daggubati Rana. Debuted with a superb movie 'Leader,' he took long time in finalizing the second film 'Nenu Naa Rakshasi' after too many consultations with other directors. Sources with in the Film industry started to grapevine that Rana's tall height and lean personality aren't suited aptly for the regular hero characterizations of Puri Jagannath and in order not to degrade the output of film director has focused heavily on Ileana's glamour quotient rather than elevating the hero in Rana.
Although this speculation has hit the industry few weeks ago, as the release date of 'Nenu Naa Rakshasi' is nearing by, the element of Puri making fun of Rana is still aggravating. We may need to wait few more days to get onto a conclusion as what is that real fun all about?
Latest