Krishna Bhagawan became a Drunkard!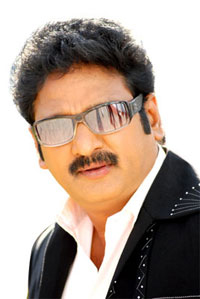 Famous comedian Krishna Bhagawan is known to have become a big drunkard these days finding no time for other activity except drinking the liquor day and night. After following his daily schedule of taking the whisky in evening, he attended an Engineering College Fresher's day event in Narasapuram.
While other dignitaries on the stage were discomfort by the presence of Krishna Bhagawan, students too hated his speech which was filled with filthy language. One of the chief guests on the stage Sahasra Avadhaani Garikapati Narasimha Rao was also known to be hurt by the damaging comments made by Krishna Bhagawan on him. When industry is discussing about this shameful incident, Krishna Bhagawan seems to be no way concerned going with his routine 'Mandu' schedule.
Tags:
KRISHNA BHAGAWAN
DRUNKARD
NARASAPURAM
ENGINEERING COLLEGE
FRESHERS DAY
5