Is Gopichand still in Anushka's LOVE life?
Mon 22nd Nov 2010 11:37 AM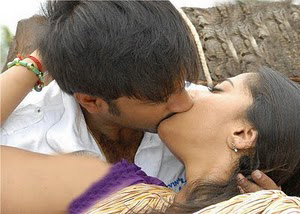 This is not new for industry gossipmongers that hot on screen pairs are linked even off screen. Same happened during the success of 'Shouryam' in which a manly Gopichand was paired besides hot Anushka. Intimacy prevailing between both of them helped media to cook new stories even up to a range that Gopi's mother invited Anushka home to discuss about how to take the alliance forward.
Some how, Gopichand went out of news and as usual Sweety's gossips with Nagarjuna went on becoming sweeter. Now, Gopichand is back in the news with 'Wanted' and people started to discuss on what happened to that real time Love track between Gopi and Anushka. Do Gopichand still hold any place in Anushka's love life? May be, if Anushka stars again besides Gopichand in upcoming projects, we may get a new answer. After Nagarjuna, it is for sure that Gopichand is one hero who makes it a best pair besides Anushka.
Click this link to view the gallery of 'Wanted' first on location stills
Tags:
ANUSHKA
GOPICHAND
LOVE LIFE
SHOURYAM
NAGARJUNA
BEST PAIR
5
Latest