Jagan to rejoin Congress Party!
Wed 17th Aug 2011 05:11 PM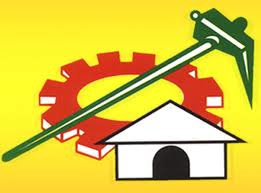 Telugu Desam Party MLA Revanth Reddy on Monday claimed that YSR Congress party president YS Jaganmohan Reddy will re-join the Congress party in near future. Talking to media persons at NTR Trust Bhavan, Revanth Reddy said that the chances of Jagan going back to Congress have increased especially after the Central Bureau of Investigation started probing his illegal wealth. He recalled the statement of Jagan issued to a section of English media saying that he was against joining the Bharatiya Janata Party. Does it mean that he would go back to Congress, he asked.
Alleging that former chief minister Y S Rajasekhara Reddy looted the state in many ways, the TDP leader said that Jalayagnam project, a prestigious project launched during his stint, has become 'dhanayagnam'. Slamming Jagan for blaming the Cabinet of YSR responsible for collective decisions, he said that YSR took many decisions without the approval of his own cabinet. He advised Jagan to write a letter to Central Bureau of Investigation seeking probe into YSR Cabinet for their collective decisions
Latest