Can Chiru ever run this show alone?
Thu 19th May 2011 09:41 PM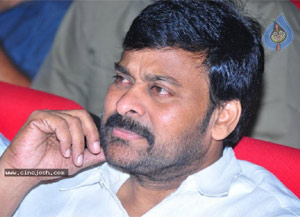 Chiranjeevi is unanimously rated as Numero Uno of Tollywood. He ruled the industry like a 'Big Boss.' But, he was not the same Mega Star in politics as his much preached Praja Rajyam Party could not sustain the pressure and had a sudden death. Now, the new attempt from Chiranjeevi is to start a 24 hour News channel that could become his chief media tool.
Analysts say that it requires patience and dedication to make a media channel run on success lines. Starting a News channel may not be a tough ask for wealthy people like Chiranjeevi but it matters more when you need to run the show for a long time to embrace the success competing with rival channels in market. With neck to neck competition between channels fighting for TRPs, do Chiru have that will power and composure to run a channel on his own? Given the past experience with PRP, now many could have doubts on Mega stamina.
Tags:
CHIRANJEEVI
NEWS CHANNEL
PRAJA RAJYAM
RUN THE SHOW
PRAJA RAJYAM
STAMINA
5
Latest