Popular heroine's nude MMS!
Sun 18th Apr 2010 07:49 PM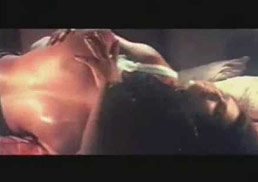 Revolution in technology has done many wonders to the mankind but there are some disadvantages too. Especially for the celebrity ladies, the technology is turning a thorn in the heart. There are so many heroines, television anchors and popular page 3 celebrities who have fallen prey for mischief mongers who took advantage of latest technology.
The latest addition to that list is a popular heroine from Telugu film industry. There is a sleazy MMS that is currently in circulation among the internet circles which shows the said actress in a nude state. The lady in the question was married recently and is still pursuing her acting career. Looking at the MMS one could guess that someone has deliberately picturized the video when the lady is in drunken state.
Latest