Sexy heroine sucks action hero lips!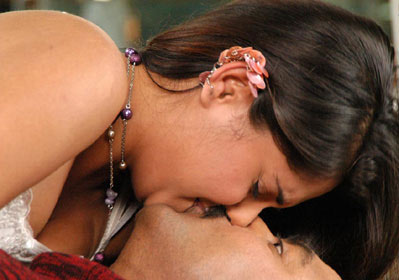 This would be the first time that a senior actor n action hero like Sarath Kumar and a hot young heroine like Farzana have come across erotic lip kissing in the movie '1977.' Till yesterday, one could have thought that it was Namitha who could be the centre of attraction of this movie with her worthwhile skin show.

In fact, this movie has already bombed in Tamil two years ago and this would be only the late release to check its luck in Telugu. In first bunch of '1977' pics released into the market, this erotic kiss poster was sincerely missing but Tamil version of this '1977' was well publicized by this sucking lip kiss by Farzana who seems to have done full justice to front benchers in theatres. Enjoy 1977 pics by clicking this link.

Tags:
FARZANA
SARATH KUMAR
LIP KISS
1977
NAMITHA
5