Making Full Use of Tamanna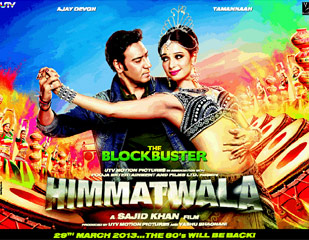 Though a re-entry, Tamanna feels 'Himmatwala' as her very debut film in Bollywood and she does not want to keep any stone unturned in helping director Sajid Khan to make this movie a blockbuster hit. Accordingly makers have planned heavy promotions on all the platforms and Tammu seems to have offered plenty of time. To get a strong identity with the first fiilm by pleasing North Indian audience, the milk white beauty should not only pour the glamor show on screen but also generate an opinion that she is quality substance.
Cashing on this anxiety of Tammu, makers have planned excellent promotions on TV shows where this hot heroine is found dancing to peppy mass numbers from her film. Dressed in same skimpy revealing costumes which were used for 'Naino Mein Sapna' song, Tamanna is sizzling in some of the Star Plus channel's dance shows thus offering a feast of her beauties. Let us hope that Tammu's hardwork do not go in drain.
Tags:
TAMANNA
HIMMATWALA
PROMOTIONS
SAJID KHAN
STAR PLUS
5