Balayya Rescues Junior NTR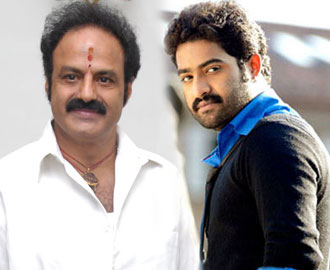 Time again, Junior Ntr is passing through a severe straining period with media and TDP inner circles targeting him for some or other reasons. At a time, when Tarak's political and filmy career is tagged with the result of new release 'Baadshah,' there is a need for Young Tiger to gain support both with in the family and even outside. Apparently, the shoulder of Babai is so much needed now for NTR and he could not have expected anything more than some pleasing words today by Balakrishna at VIzag airport.
'There are no differences for Junior Ntr with our family members. We are united as a family. Rest are all baseless rumors. At any point of time, he is our family member and we never had any issues,' Balayya's words are a sweet surprise for Nandamuri admirers. Is this a new Nandamuri ploy in the game?
Tags:
JUNIOR NTR
BAADSHAH
BALAKRISHNA
VIZAG AIRPORT
5