Sexy Aunty Looking for Young Partner?!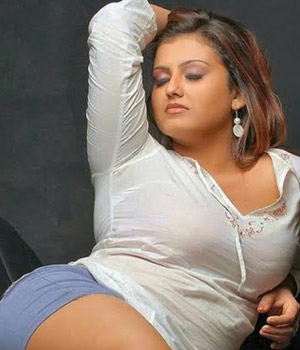 Equal to Tamil, there is also good demand for the name of sexy Sona Aunty in Telugu circles. The actress who rose to fame with recent controversy of filing an 'Attempt Rape' and 'Molestation' case on SP Balasubramaniam's son SPB Charan, the lady has however withdrawn the complaint receiving a written apology. Apparently, the hot aunty opened her intentions of getting settled in life and is searching for a young guy to marry.
'Unlike the thinking of people that I hate men, still I am looking for the appropriate guy to wed. The guy should be understanding and sportive in nature. He should also be handsome and intelligent who can handle things in with maturity. Once I find such gentleman, I am ready to join him as my life partner,' Sona said recently. Now, what does this actually mean is left to readers' understanding…?
Tags:
SONA
MARRIAGE
SPB CHARAN
SONA HAYDEN
SONA HOT
5