TV Artist's Sex-Counters Coming Soon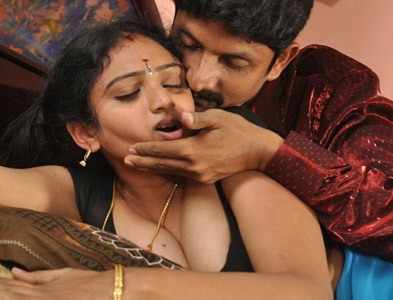 Beautiful female TV artists always have good demand in public and they too crave for making a life on big screen. As we know, luck strikes only for few…artist Waheeda happens to be one of them giving sleepless nights to many with her soon to release flick 'Anagarikam' much more publicized by makers as B-grade masala flick. Actually 'Anagarigam' is the original Tamil version which tasted good commercial success in Tamil Nadu is now dubbed in Telugu by Aishwarya Siddha Ganapathi Film.
Along with one more sex bomb Babylona, here will be Waheeda's extra marital sexual encounters which form the core content of story. As release date of 'Anagarikam' is announced as March 2nd, good number of prints and some big screens are also to be booked by distributors to earn good openings.
Click this link to view 'Anagarikam' Gallery
Tags:
ANAGARIKAM
WAHEEDA
BABYLONA
ANAGARIGAM
MARCH 2ND RELEASE DATE
5