BM's miraculous fall in 2nd week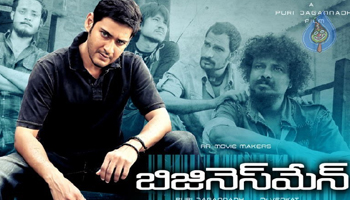 Amidst great hype and hoopla, Prince Mahesh Babu's 'Businessman' was released with maximum number of prints and centers all over the world and collected an all time record share of Rs. 28+ crores world wide, in its first week itself. Subsequently, the trade and the fans expected that this is going to be another blockbuster for Mahesh Babu like 'Dookudu'.
However, it seems, the way the movie is progressing in the second week is not that much impressive as expected. On 23rd January, the 11th day after the movie's release, the movie had to face a big fall in its collections. As far as the Nizam area is concerned, the movie got a total share of Rs.13 lakhs on 23rd of this month.It is undoubtedly said to be quite low as expected. Meanwhile, another decent hit of this Pongal, 'Bodyguard' collected a share of Rs.11 lakhs on the same day in Nizam area. So the difference between both the movies on day 11 in Nizam is just 2 lakhs. In East Godavari too, 'Businessman' could collect only Rs.5 lakhs share on 23rd of this month. Stay tuned to CJ for the original two weeks shares of both the movies at the earliest.
Tags:
DOOKUDU
BUSINESSMAN
COLLECTIONS
NIZAM AREA
BLOCKBUSTER
MAHESH BABU
BODYGUARD
4