Flop heroine following Anushka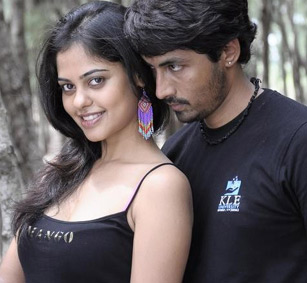 In long past, none of our female artists dared to play the roles of prostitutes in Telugu films. Off late every actress both on regional and national scale is dying to portray the character of sex worker either in art or commercial format. Few days ago, it was Sameera Reddy expressing her anxiety for such roles and now Bindu Madhavi, the beautiful girl from Puttur is following the line of 'Amalapuram Saroja' Anushka.
No doubts that characters of sex workers come once in a while and Bindu Madhavi has shown no hesitation in signing this role for 'Sega' of director Anjana Ali Khan and produced by Gautham Menon. Native Tamil version of this flick is titled 'Veppam' where Nani and Nithya Menon play lead roles. 'Though my character is that of a call girl, there won't be any intimate or vulgar scenes,' said 'Avakai Biryani' Bindu feeling proud of working for Gautham sir.
Tags:
BINDU MADHAVI
SEGA
PROSTITUTE
CALL GIRL
VEPPAM
GAUTHAM MENON
ANJANA ALI KHAN
AVAKAI BIRYANI
ANUSHKA
AMALAPURAM SAROJA
VEDAM
5