Shakeela nude scenes disturbed him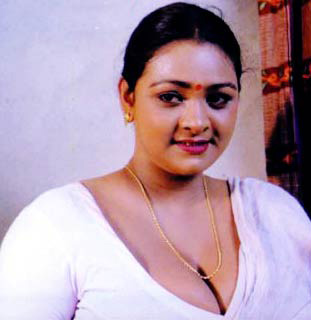 Shakeela is the goddess of sex for South audience and her films have done great business competing with star heroes like Mammootty, Suresh Gopi and Mohan Lal. Invariably shake baby plays with someone and makes every man around her lust on her 70mm juicy assets. She has also done full length B grade films that do decent business in certain areas of Andhra Pradesh and Tamil Nadu.
Recently in a small town called Palayankottai, a Malayalam film starring Shakeela was dubbed and released with the title 'Ilamai Naatkal.' When one of the sincere audiences purchased the ticket expecting a family movie, Shakeela's uncensored nude scenes are added as special footage to censored film and the gentleman was stunned. Very soon, policemen were informed by some anonymous sources that several scenes are filled with extreme obscenity and are being played despite censor board not approving it. On the same, cases are filed against Shakeela for acting in those scenes and theatre operator, employees for projecting them on the screen.
Tags:
SHAKEELA
NUDE SCENES
UNCENSORED
ILAMAI NAATKAL
POLICE CASE
THEATRE
5