Aamani's husband gets filthy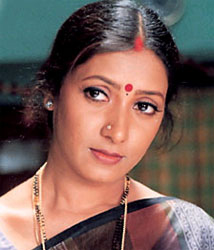 Yesteryear heroine Aamani is facing the legal hurdles in domestic violence and dowry case for harassing her brother Srinivas's wife Shashi Kala. After repeated calls from local Nellore court, Aamani and her husband Hazrath attended before the judge and obviously enthusiastic media tried to catch the first scenes of the actress at court.
Although media was behaving normally without disturbing the couple, it was heard that Hazrath raged in fire against media men and started abusing the cameramen for covering Aamani. Though others tried to obstruct him, Hazrath's filthy language continued before his wife who remained unconcerned and silent. Aamani's brother Srinivas is already married twice.
Tags:
AAMANI
HAZRATH
HUSBAND
ABUSED
MEDIA
FILTHY LANGUAGE
NELLORE
COURT
5