Senior Actress Rs.2.5 Lakh per Night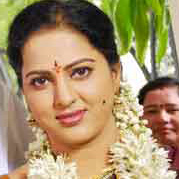 Senior actress Yamuna is confirmed by media as the lady arrested by Bangalore Police for participating in prostitution with Nanda Kumar, CEO of a software firm. Yamuna is rumored to have been charging Rs.2.5Lakh per night, very high in comparison to her Rs.10, 000 per day of shooting for a TV serial or movie.
There are also gossips that the Nanda Kumar was unhappy after meeting Yamuna in person because she looked much older than how she appeared in photographs. As the payment was done, he was left with no other chance to go with Yamuna the same night he was arrested by Bangalore Task Force Police. Even a Bangalore media conveys that Nanda Kumar booked Yamuna after checking her profile on Facebook. Good…brothel houses are now starting to use the technology for benefits of their business.
Tags:
YAMUNA
BROTHEL
PROSTITUTION
RS.2.5 LAKH PER NIGHT
BANGALORE POLICE
5